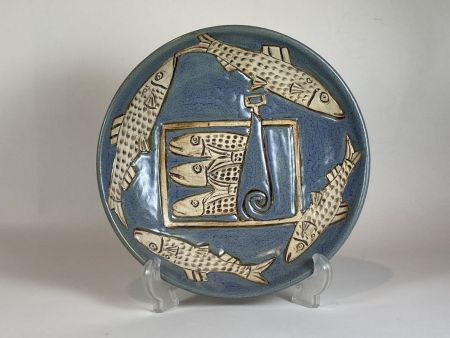 6. Sardine Bowl (shallow)
Herring that is trapped in netted-pole weirs were a lucrative catch in Lubec's heyday where they were canned and sold as sardines. Lubec, at one time, housed over twenty canning factories and smokehouses. 

This shallow-bowl is perfect for dried food (i.e. breads, crackers, fruits, etc.) or display. 


Approx. Dimensions:
1.75" x 9"
This is a one-of-a-kind item and subject to prior sale. If the item is no longer available after you make your purchase, I will notify you by email and issue a full refund through PayPal.
$155.00
(This item is currently out of stock. I will be creating more just as soon as I can, so please check back or contact me to be notified when it is again available.)