Current Exhibits view all
There are no current exhibits.
Upcoming Exhibits view all
Please check back for upcoming exhibits.
Upcoming Events and News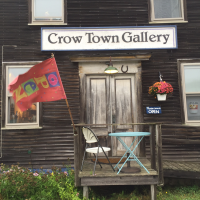 Artist Residency: Beijing
Winter 2020
I'm excited to announce that I will be heading off to Beijing in the winter of 2020 to spend a month creating art and working with students at The International School of Beijing (ISB) and Red Gate Residency. Stay tuned for updates.
Artist Residency in Croatia
February 2017, American International School of Zagreb
Shanna kicked off 2017 with an artist residency at the American International School of Zagreb where she taught ceramics to students in grades Pk-12 during their Arts festival. Students who hailed from coutnries all over the globe tried their hands at the potter's wheel,  learned handbuilding, and etched using sgraffito techniques.
Awards for the International Bay of Fundy Marathon
Lubec, Maine U.S. / Campobello Island, Canada
Shanna has created awards for the Bay of Fundy International Marathon for seven years running! The 2019 award theme is the sea urchin. Past award themes include the Herring, North Atlantic Right Whale, Harbor Seal,  Sea Scallop, periwinkle, and the starfish Stay tuned to see what the 2020 theme will be!

Read an article about the 2013 awards in the Bangor Daily News by clicking here.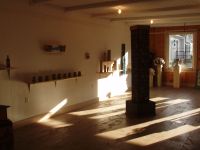 Thu, Jun 28th, 2012
View images of Wheelock's Lubec Landmarks installation "Razed", a seven foot ceramic sculpture commemorating Lubec's lost factory industry.

It is important that we keep compassion at the forefront of decisions.
~ Shanna Wheelock