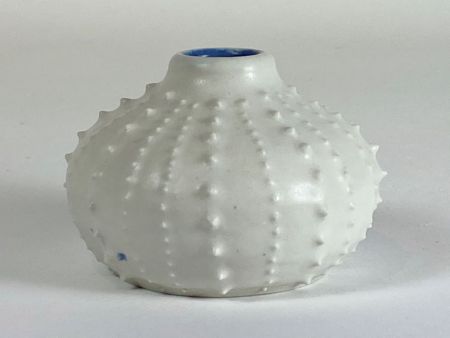 40. Albino Urchin (mini)
Sea urchins are found in the waters of both Lubec and Campobello Island. Local divers harvest this edible echinoderm which is often outsourced to Japan where its roe is considered a culinary delicacy.
Approx. Dimensions:
2" x3"
This is a one-of-a-kind item and subject to prior sale. If the item is no longer available after you make your purchase, I will notify you by email and issue a full refund through PayPal.
$30.00
(This item is currently out of stock. I will be creating more just as soon as I can, so please check back or contact me to be notified when it is again available.)