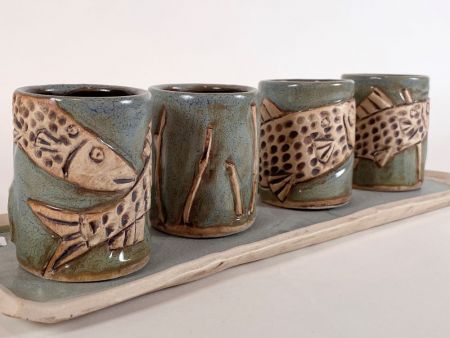 24. Herring Saki Cup Set with Tray (four cups)
Lubec and Campobello Island in their heyday were populated with smoking and canning factories. Remnants of these factories and the weirs that were used to capture the fish are still found along the Lubec and Campobello Island shorelines.

Enjoy your favorite libations in these handcarved herring and weir saki cups. 
Approx. Dimensions:
Tray: .25 x 12" x 3.5"
Cups: each 2.5" x 2"
This is a one-of-a-kind item and subject to prior sale. If the item is no longer available after you make your purchase, I will notify you by email and issue a full refund through PayPal.
$150.00