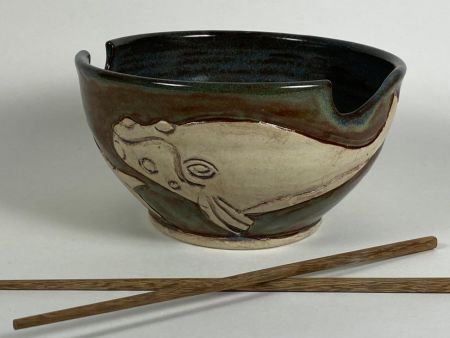 51. North Atlantic Right Whale Pho Bowl with Chopsticks


Enjoy a hearty portion of steaming pho in this handcarved North Atlantic Right Whale bowl. The endangered North Atlantic Right Whale numbers less than 500 in the entire world. In the warmer months, whales congregate in the Bay of Fundy where efforts to study, disentangle, and preserve these majestic creatures have long been underway.

More than one of this item may be available, however, with any handmade work, there will be slight variations in pattern, shape, size, and glazing. 
Approx. Dimensions:
4" x 7.25"
This is a one-of-a-kind item and subject to prior sale. If the item is no longer available after you make your purchase, I will notify you by email and issue a full refund through PayPal.
$80.00